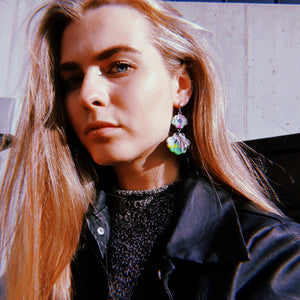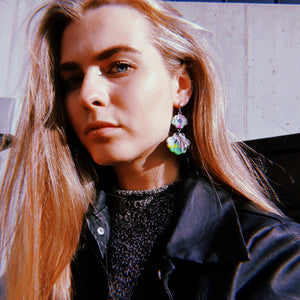 Слава Україні! Mini Annika Hoops
100% of the proceeds of this product will be donated to the Refugee Help in Estonia to provide life-saving help to those fleeing Ukraine due to the Russian invasion on February 24th 2022.
Shell-shaped double drop stud earrings carefully handmade from recycled plastic and upcycled Swarovski crystals. Lightweight and hypoallergenic.

Materials: HDPE plastic, sterling silver
Size: 112 x 30 x 5 mm
Weight: 2 x 11 g